Rogerio Estevo Fernandes: My Projects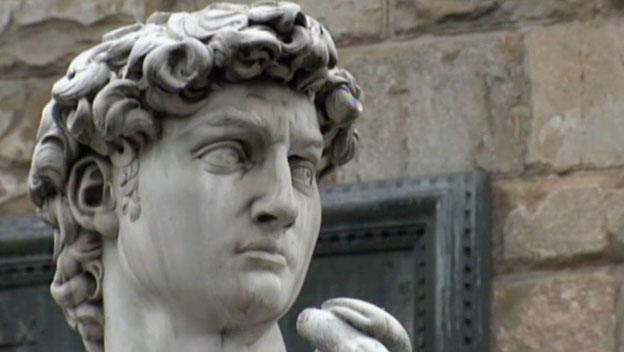 I have been involved in a number of projects related to Renaissance art in which I have had the joy of sharing my passion and knowledge, most recently whilst on a long stay visit to London. This includes lectures on the Renaissance, talks updating current research on the period, introducing the Renaissance to young people, writing published and more.
Leonardo da Vinci: Painter at the Court of Milan
National Gallery, London 2011: Volunteer curator
In 2011 I was seconded to volunteer at the National Gallery in London for the exhibition Leonardo da Vinci: Painter at the Court of Milan, which ran until 2012. While many exhibitions had looked at Leonardo da Vinci as an inventor, scientist or draughtsman, this was the first to be dedicated to his aims and techniques as a painter. The exhibition was inspired by the recently restored The Virgin of the Rocks and concentrated on the work da Vinci produced as court painter to Duke Lodovico Sforza in Milan in the late 1480s and 1490s.
The aim of the exhibition was to show that as a painter, da Vinci aimed to convince viewers of the reality of what they were seeing while still aspiring to create ideals of beauty and a sense of awe-inspiring mystery. Works on display included La Belle Ferronière from Musée du Louvre, Paris, the 'Madonna Litta' from the Hermitage, Saint Petersburg) and Saint Jerome from Pinacoteca Vaticana, Rome.
Young people's workshops: Creation of a Renaissance product
One of my projects in 2019 is in celebration of the quincentennial of Leonardo da Vinci's death. Nearly every summer, I work with a local art gallery in Lisbon, to set up a workshop so others can get to know more about Renaissance art. This is a hands-on workshop where visitors can create a product reflecting the work of a Renaissance artist, sculptor or engineer. Various materials will be available to create a painting in the style of a Renaissance artist of choice or recreate a panel from the Sistine Chapel ceiling. Other options include making a model dome based on the design of Brunelleschi's in Florence or Michelangelo's dome for St. Peter's Cathedral or to create a model of one of Leonardo da Vinci's designs or create an invention he might have come up with.
The State of Research in Italian Renaissance Art
I was one of the researchers behind a paper published in The Art Bulletin. In this paper, we looked at how in the Renaissance, writers on art could work in the comforting security of knowing that neither they nor their readers would seriously question their competence. Add this to the artist's moral outlook and assumed excellence, and there was no real room for debate at the time.
Courtauld Institute of Art: London Renaissance Consortium
The Courtauld Institute of Art hosts a vibrant research community dedicated to the study of Renaissance art beyond the traditional boundaries that define this category in art history. I have taken part in the monthly London Renaissance Consortium, to offer free talks to students and members of the public. The most recent talk was an update on ongoing research into the print culture in Italy across the period. These ideas are being developed and disseminated through original interdisciplinary research and publications by members of the Courtauld staff, visiting lecturers and research students, teaching at postgraduate level, and a lively programme of conferences, seminars and lectures.
Renaissance Art History Cambridge lectures
I offer private art history study courses on behalf of Renaissance Art History Cambridge to suit the interests of both individuals or a particular group, covering the Renaissance period. This has included At Home in Renaissance Italy about domestic objects of the fifteenth and sixteenth centuries. This introduces a variety of artworks and objects in context and covers topics such as money and markets, banquets and studioli, marriage and childbirth and women and beauty.